Industry trends, products and new colour ways is what we love to stay on top of! Follow us on social @spacedresser, visit our blog or keep an eye out for our feature articles like these.
'Creativity Uncovered' for Women's Health & Fitness
While you might not consider yourself to be creative compared to the art class DUX – and flinch at the thought of picking up a pencil to draw a tree – you might be the one coming up with imaginative ideas in the boardroom. Creativity is multifaceted; it's about art, expression, innovation, communication, and more. So how do you find your unique creative zone Angelique Tagaroulias asked the experts...
Splurge or Save in your new home...
When you love your home and where you live, the next best thing is a refresh of furniture and home wares. Identifying your style with a vision board is a great way to start.
Referencing these images before you commit to purchasing anything new for your space will keep you focused on the one design direction. However, knowing where to start or how to manage the budget can be a challenging and overwhelming task. Here are a few pointers to help you navigate your way through the minefield. Let's create that new home feeling without breaking the bank...
Using material trends to turn your new house into a home
Taking the plunge into property can be exciting, expensive and seriously overwhelming. Once you have committed to creating your dream home, that long-awaited scene where you unlock the door to your own home is suddenly in sight. But before you get there you will no doubt pin a million ideas to your vision boards. However, knowing how to break it all down and translate your vision into reality is suddenly your biggest challenge...
Winter bedroom bliss: ideas from an interior designer
'Tis the season to pack on the layers, get comfortable and settle in for the cooler months. Now is the perfect time to whip your bedroom into shape and create a cosy and intimate space you can't wait to get into at the end of the day...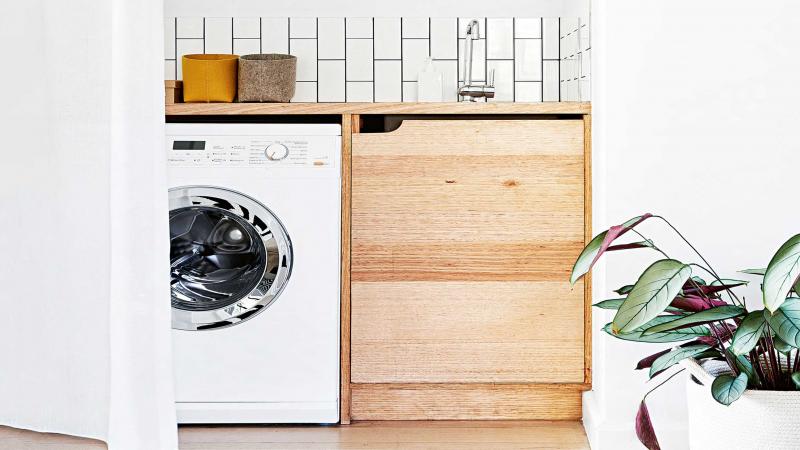 5 luxuries you didn't know you needed in your laundry (until now)
It would be a hard task to find someone who wants to spend more time in the laundry. There isn't a great deal of excitement in dirty clothes, endless linen and tedious stains. Albeit the top laundry luxury would be a laundry maid, here are some little luxuries that might just make this chore a little more bearable...